Beauty & Function Tailored To You
Vandalia Glassworks is an independent glass studio located in South Saint Paul, Minnesota. Creating beautiful glass from fire is something that is inspiring to many but practiced by few today. Vandalia Glassworks offers a unique option for anyone looking for gifts, home decor, or fun utilitarian products.
The Process
Couple purchase color (frit) through our studio prior to the wedding and mix it together during the ceremony however they chose. Once mixed and returned, the color will be used to create the final piece of your choosing. Pricing will vary upon the colors chosen and the final piece(s). Color typically varies between $9-$23 per color. We will guide the couple through the color picking process to help ensure for the best outcome. Colors can be tricky and we don't want any surprises later on.

Pricing
Total cost can vary depending on the finished piece, with many different options to chose from for all price points. Prices reflect our standard size and is subject to change upon customization.
Ornaments - $25
Bowls - $120
Sculptures - $180
Vases - $140
Drinkware - $60
Wall Platters - $120
Wine Bottle Stops - $35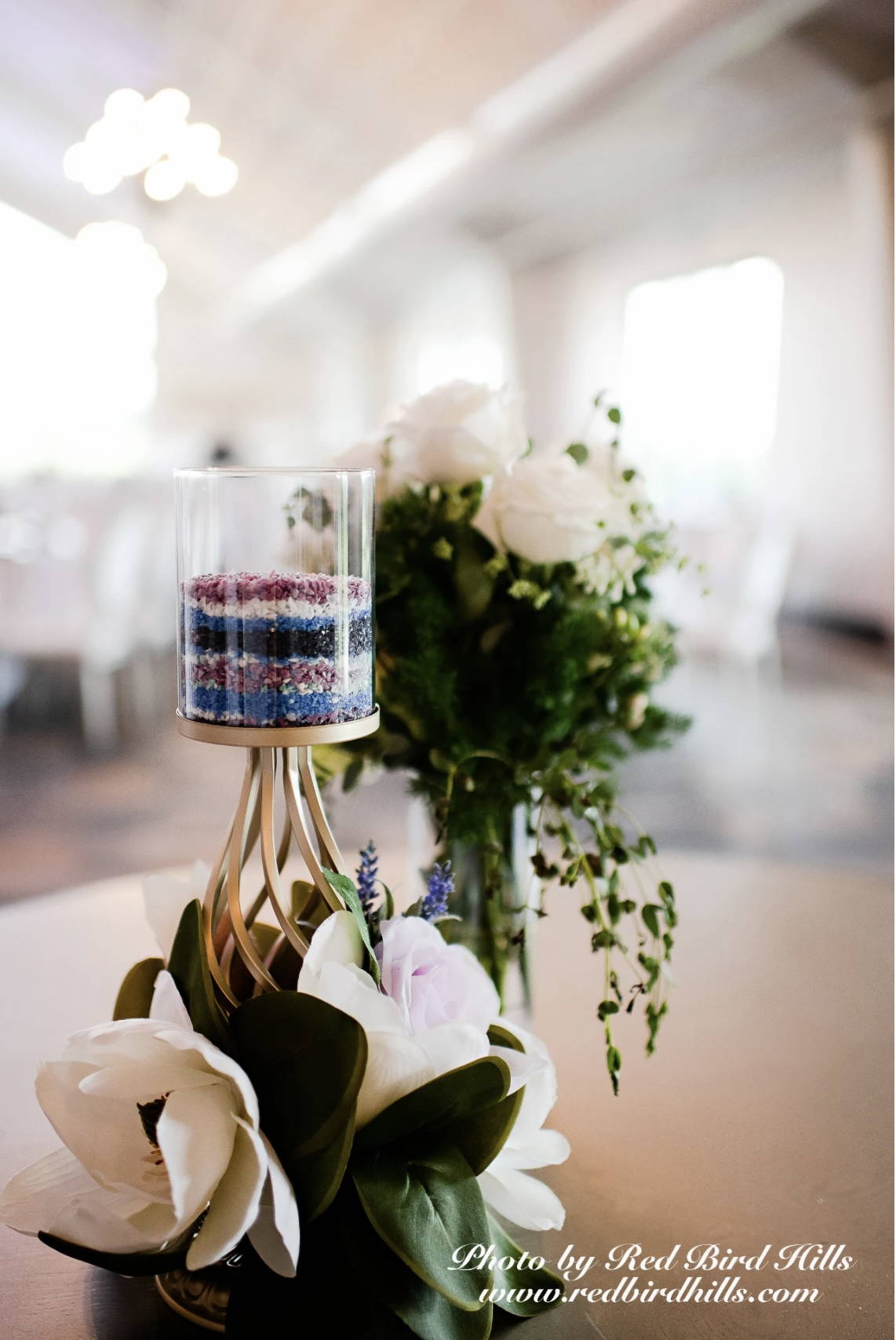 Check our our selection of colors by clicking the links below.
Having trouble picking colors? Chose from our favorites