WANT TO TAKE A GLASSBLOWING CLASS IN ST. PAUL?

Classes now available Tuesday and Thursday Evenings!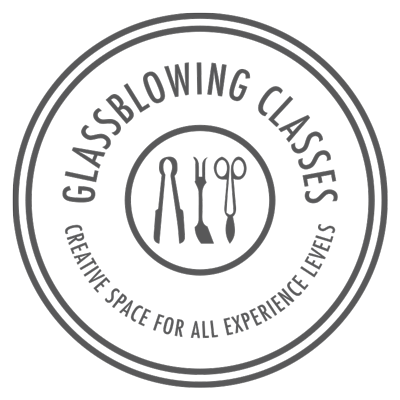 For the first-time glass blower or even the experienced artist, our studio is fully-equipped to help you enter the world of glassblowing. Our instructors will guide you on how to manipulate the molten glass to create beautiful glass art and open your eyes to the possibilities in a safe and controlled environment. Classes can be scheduled over the phone at a time that best fits your schedule. Classes are pre-paid and can be scheduled as far into the future as needed. Classes are non-refundable.
ONE-ON-ONE GUIDANCE FROM INSTRUCTORS
Safety is our number one priority, especially in an environment such as a glassblowing studio. Classes will be led by an instructor who will work with each and every student. The classes start with a demonstration on how to safely move around the studio as well as how to use the various tools and equipment. This is to ensure that no one will be injured during the course of the lessons and that every student will learn as much as they can from the class. Classes can be scheduled Monday-Saturday during our regular business hours. Please give us a call to get your class scheduled.

LEARN TO USE THE SAME TOOLS & PRACTICES AS THE EXPERTS
Our studio has everything students need to experience the entire process from start to finish. Students will also handle the same equipment that artists use to create beautiful glass sculptures. Using a blowpipe, the molten glass will be gathered from the main furnace. It will then be manipulated using tools such as tweezers, diamond sheers, picks and straight sheers.
During this shaping and coloring process, the glass will be reheated multiple times using a second furnace called the glory hole. Once the desired shape has been achieved, the glass will be removed from the end of the blowpipe and transferred to the third and final furnace called the annealing oven. There, it will be cooled slowly over a period of 24 hours. Once the finished piece is properly cooled, students can take home a beautiful piece of art made with their own two hands. Vandalia Glassworks offers glass blowing classes right here in our South St. Paul Studio.

Glassblowing class guidelines have been changed due to the Covid-19 outbreak. Please read the safety procedures to find out if taking a glassblowing class is for you. Classes are pre-paid and non refundable. If you are interested in scheduling for a specific date, please call before purchasing. Classes can be scheduled OR rescheduled as far into the future as needed. Please give us a call when you are ready to schedule.
Class Availability:
Monday/Wednesday/Friday 10a.m. - 6p.m
Tuesday/ Thursday 10a.m.-8p.m.
Saturday 12p.m.-5p.m.
Click the classes below for additional information
Glassblowing has existed since the time of the Roman Empire in the 1st century BC. Over the course of two millennia, the techniques have been developed and refined into the modern art form it is today. Here at Vandalia Glassworks, we provide special classes for those interested in learning how to create their own piece of glass art.